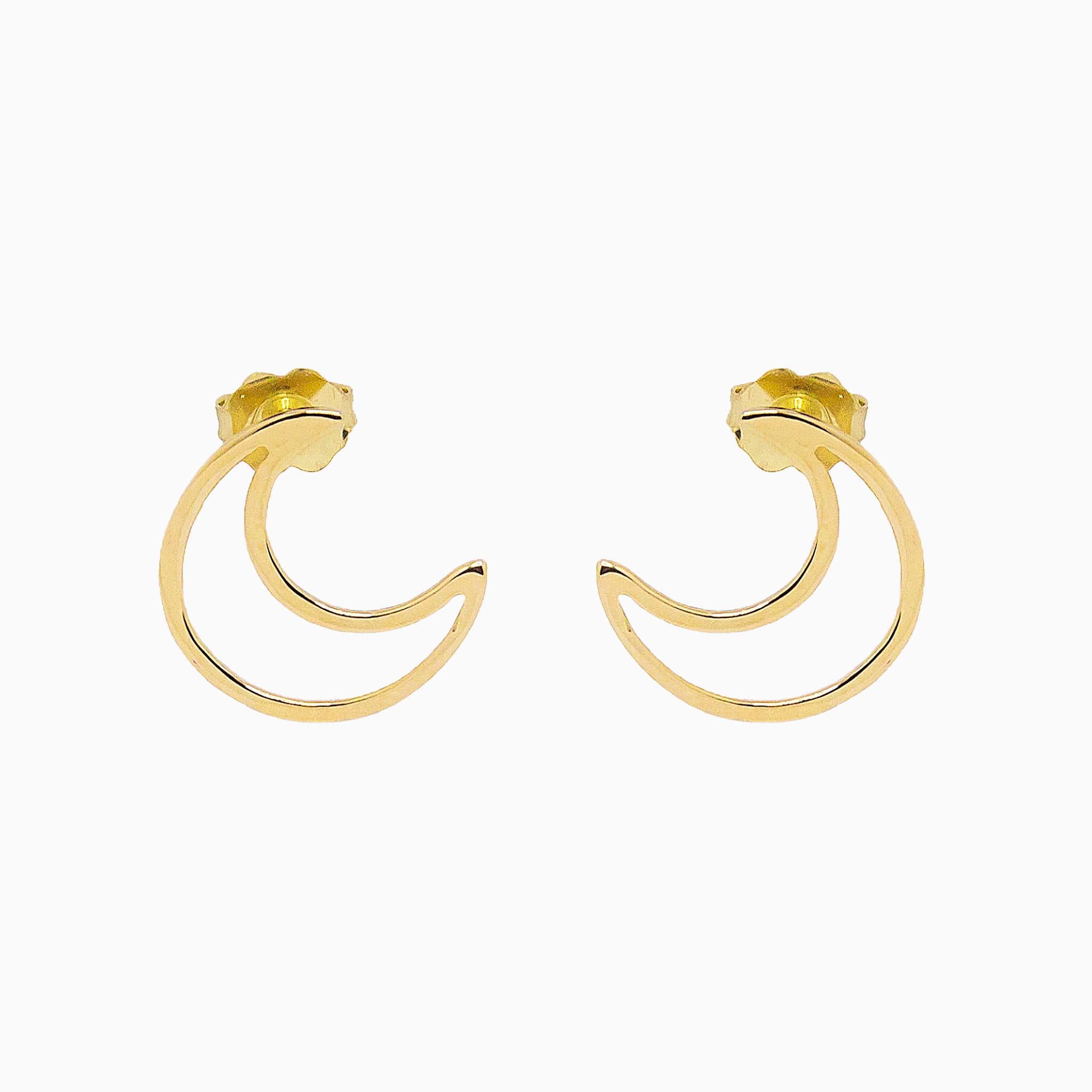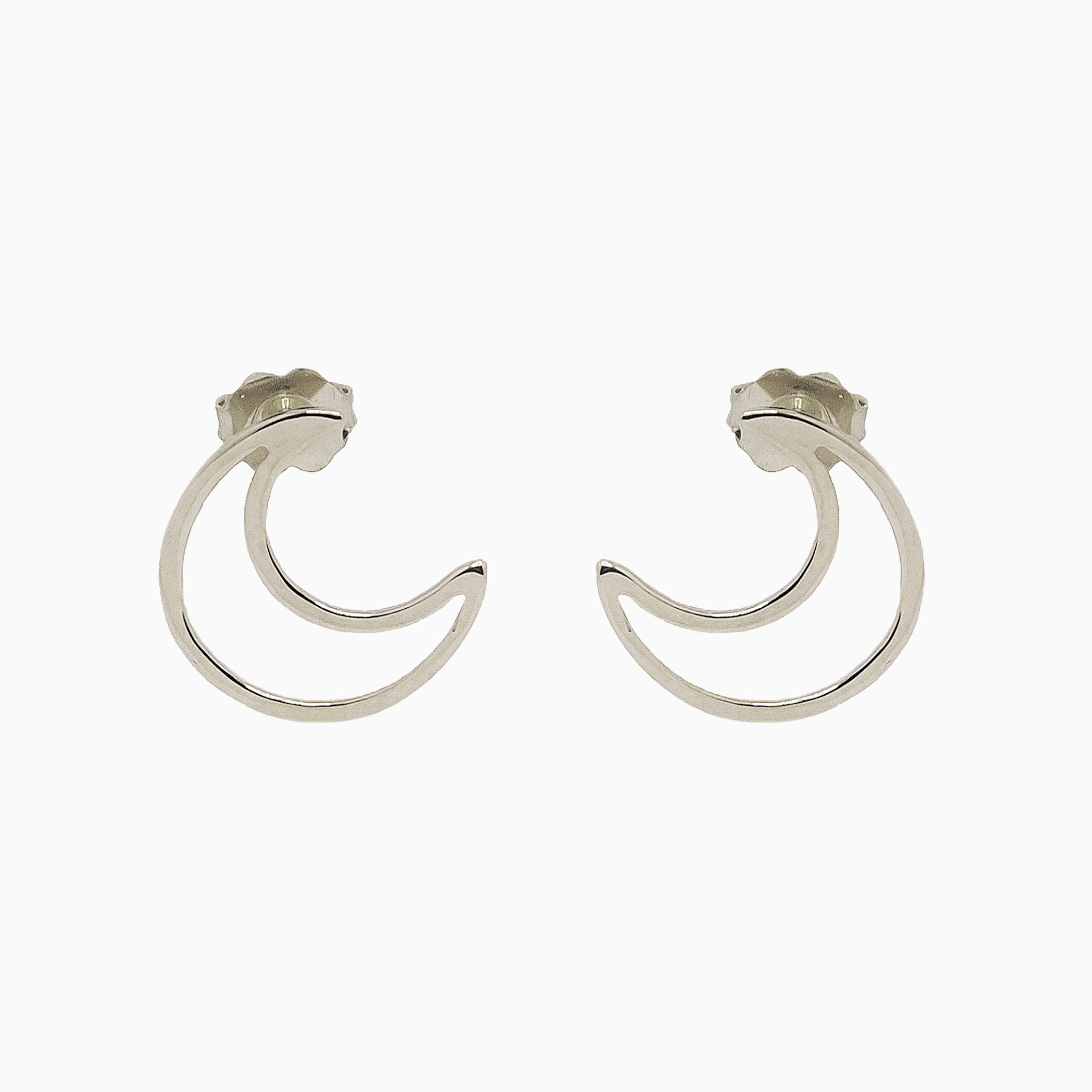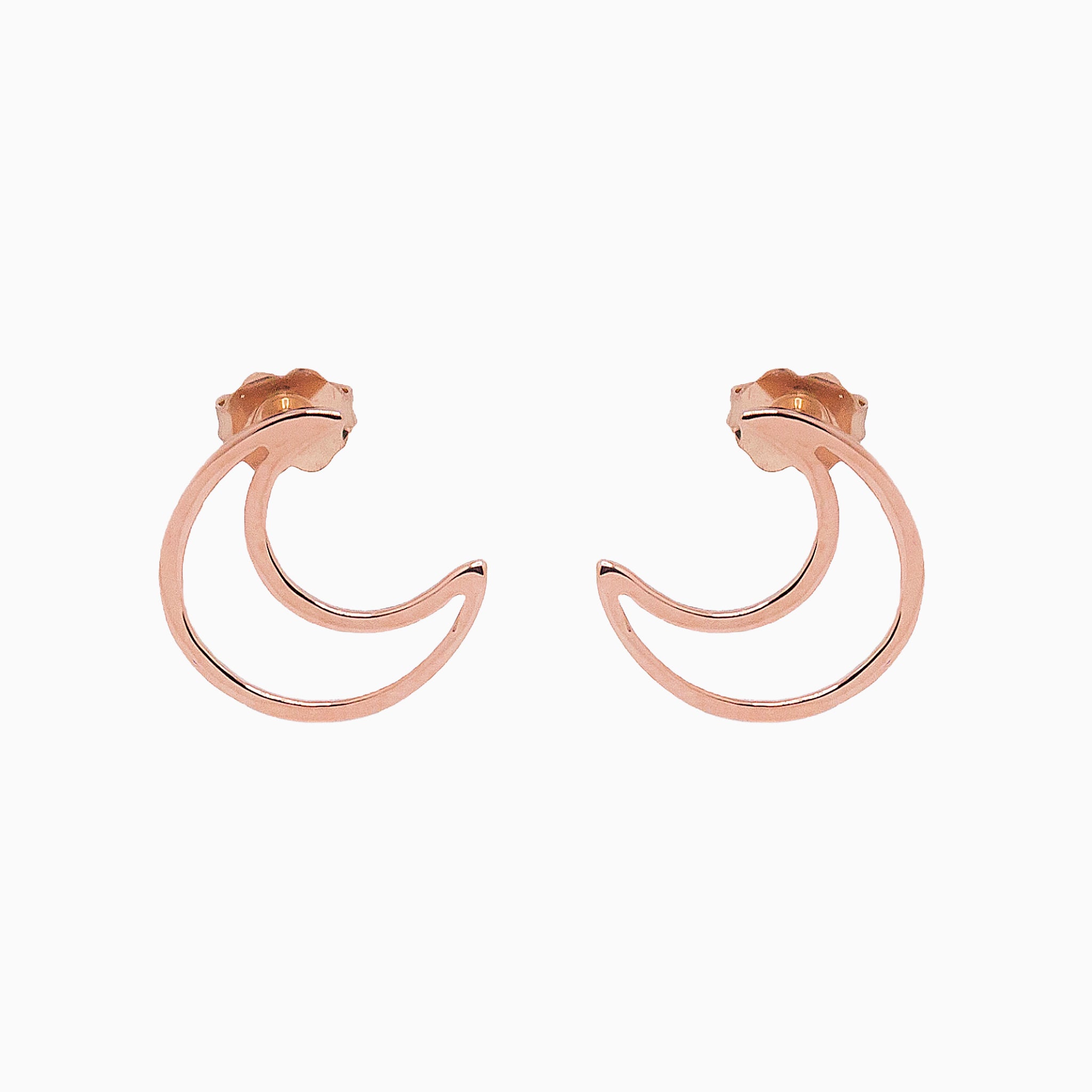 14k Gold Crescent Moon Stud Earrings
Description

Item Details

SPECS
Description
This chic and celestial crescent moon stud earring set is hip and trendy for everyday wear! Our Front Facing Crescent Moon Stud Earrings feature an open crescent moon frame for that linear modern look with a subtle curve that frames the face perfectly.

Item Details
Constructed of sturdy 14k gold, these earrings are available in yellow, white, or rose gold.

Specs
The open crescent moon frame measures approximately 14.25mm from top to bottom.

Celestial crescent moon stud earring set is constructed of sturdy 14k gold, and available in yellow, white, or rose gold.
Open crescent moon frame measures approximately 14.25mm from top to bottom.
---
Free shipping on orders over $100
14k Gold Crescent Moon Stud Earrings
Shipping
Shipping
Transit Time Domestically
In general, domestic shipments are in transit for 2 - 7 days.
Transit Time Internationally
Generally, orders shipped internationally are in transit for 4 - 22 days. This varies greatly depending on the courier you have selected. We are able to offer a more specific estimate when you are choosing your courier at checkout. Please note that international shipping may take longer than expected at this time due to the coronavirus pandemic.
Order tracking
Upon dispatch, customers will receive a tracking link from which they will be able to follow the progress of their shipment based on the latest updates made available by the shipping provider.
For more shipping information refer to our shipping policy.
About us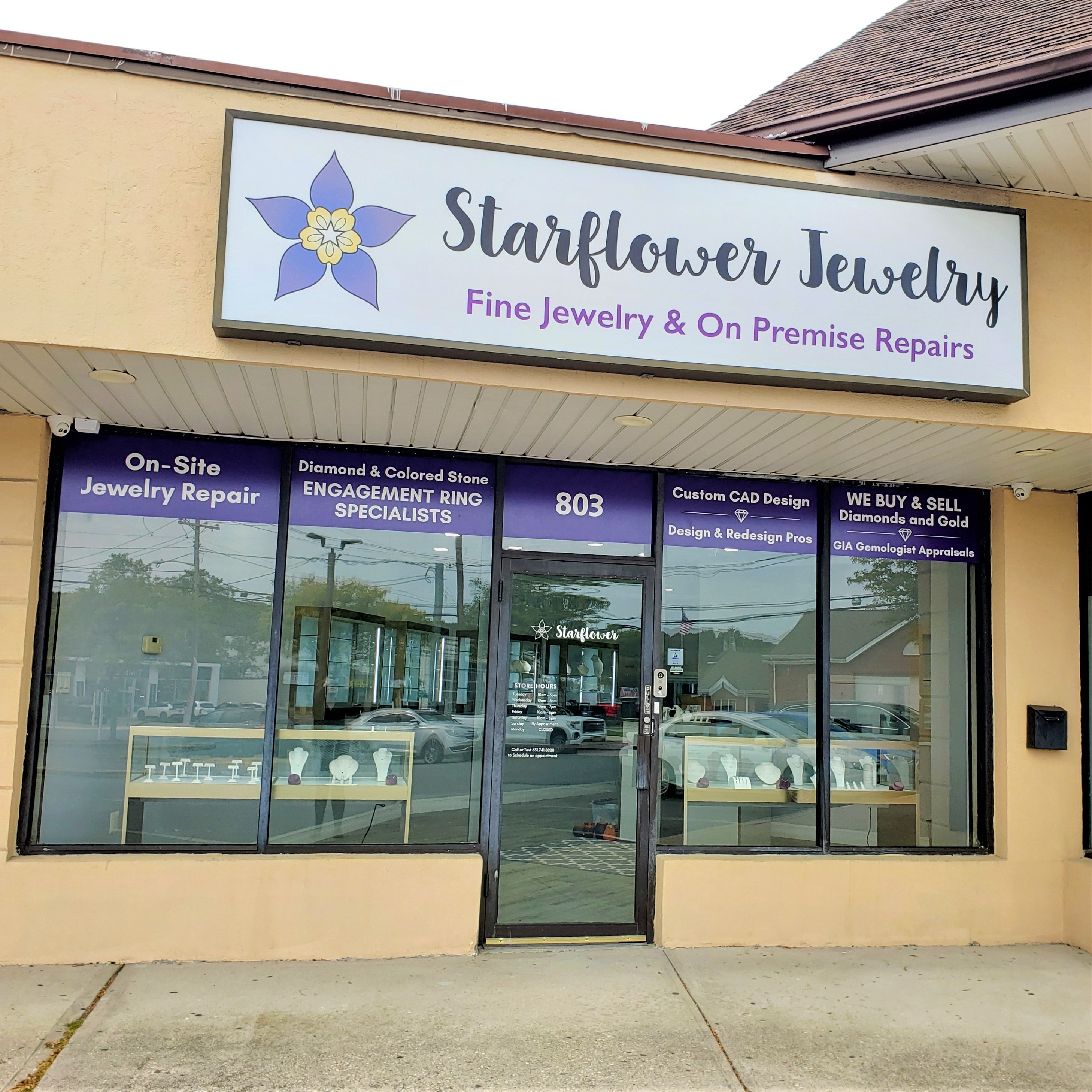 Our Story
Founded in 2019 by Cait Russell and Eddie Iskandarian, Starflower Jewelry was born out of a passion for creating jewelry that is as durable as it is beautiful, and a commitment to making the jewelry buying experience fun, relaxing, enjoyable, and overall better.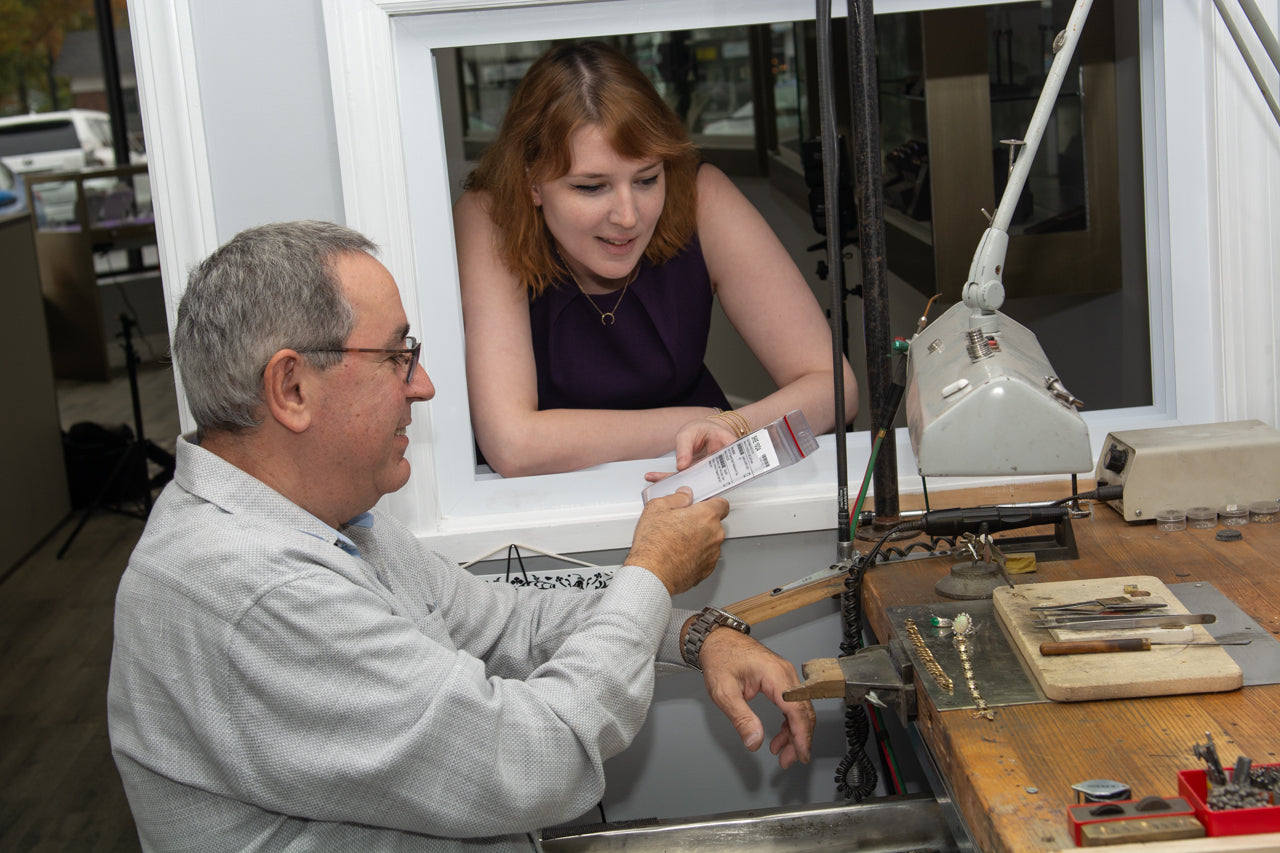 Our Focus
Our focus is affordable luxury ranging from trendy pieces to compliment your everyday look, to stunning custom, one-of-a-kind pieces that are sure to wow, no project is too big or too small.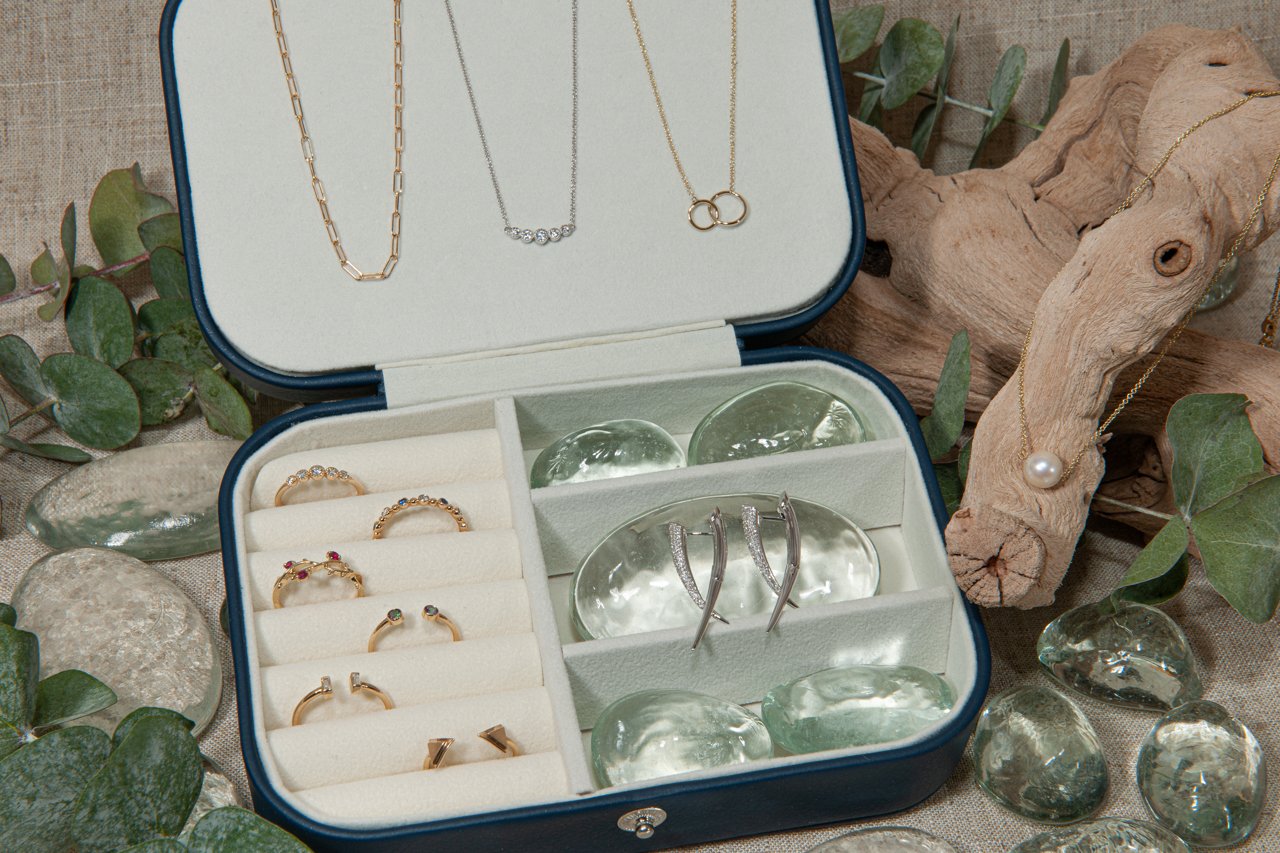 Repear, Restoration, and Custom Jewelry
In addition to our ready-to-wear jewelry line, we also specialize in repair, restoration, and redesign, working directly with clients to help them create modern day heirlooms and breathe new life into broken, out of style jewelry so that it can continue to be passed down from generation to generation.